Helping Students of Color Gain Employment
FFBP Grant Provides Internship Opportunities for Students of Color
Thierry Washington, a recent graduate of Appalachian State University, dreams of a career in architecture – a field in which Black professionals, like himself, are historically underrepresented. Thierry majored in Building Sciences and Architectural Technology and Design, but he needed an internship to graduate.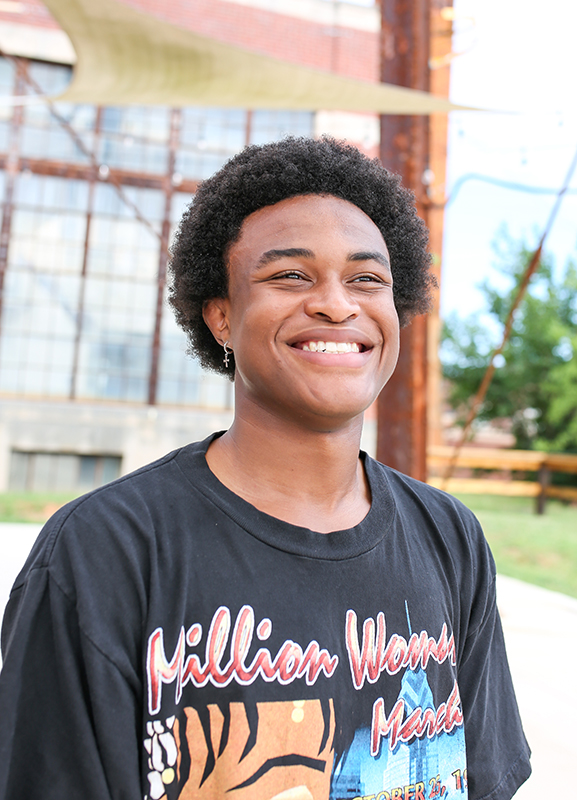 GardHouse, a Charlotte-based nonprofit, helped Thierry land two internships with minority-owned local businesses – F&D Integra and Renz Collaborative – where he is gaining hands-on experience in the field.
While only a year old, GardHouse has already created a pipeline to employment for more than 170 college students of color. The nonprofit has partnered with about 50 local, minority-owned businesses to provide internships and jobs opportunities for these students. GardHouse also supports students through professional development workshops and real-world coaching on practical topics, like how to make business connections via LinkedIn.
"Placing college students of color within minority-owned businesses for paid internships was unheard of a year ago," said Executive Director Jonathan Gardner. "Now that over 80 percent of businessesserved are requesting students to come back, GardHouse's students are gaining opportunities they would have never imagined."
To support this work, GardHouse was recently awarded a grant from the Foundation For Black Philanthropy, a grantmaking program and affiliate of FFTC formerly known as the African American Community Foundation. Thanks to two endowments and generous donors, the FFBP board awards grants each year to support nonprofits – like GardHouse – that promote economic self-reliance, equal opportunity, leadership skills and cultural awareness among the region's African American community.
FFTC fundholders can also now choose to affiliate their charitable funds with the African American Community Foundation – a way to show the collective impact of Black philanthropy in our region. Donors can also give directly to FFBP to support this grantmaking.