Teacher Ensures Safe, Stable Home
Planned Gift Creates Affordable Housing Fund
Beloved schoolteacher Nell Rose Bates was an unlikely philanthropist whose generosity will touch children's lives for many years to come. When she died, Bates left a $1.2 million estate gift through her will, establishing the Nell Rose Bates Affordable Housing Fund.
This fund, held at Foundation For The Carolinas, benefits children in need by helping to provide their families access to affordable housing in safe, stable neighborhoods. Bates' story begins with her early years as the daughter of a rural postmaster. Her humble beginnings fostered a life of personal frugality, a gentle and unassuming manner, a love of her family and friends, and a deep empathy for those in need.
She was an elementary school teacher for 40 years in the Charlotte-Mecklenburg school system, concluding her career at Park Road Elementary School. Though she and her husband had no children themselves, she loved children and expressed motherly concern for her students. She nurtured their achievements and championed causes on their behalf, both inside the classroom and beyond. Her recognition of the learning gap that existed between underprivileged children and those from wealthier families triggered her desire to help those less fortunate.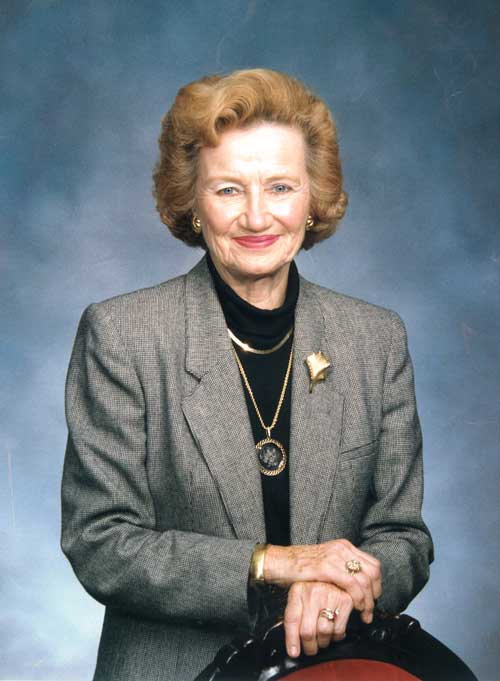 According to her close friends Bill and Linda Farthing, the cornerstone of Bates' life was being an educator, but she touched many lives outside of the school walls as well. "While it was children that lit her fire, Nell also was dedicated to music, her church, her family and her friends," Bill said. 
The Farthings believe that the experience and perspective of her humble background stayed with Bates into adulthood. Though she carefully managed and invested her teacher's salary and pension, they think it is unlikely that she realized her estate was of sufficient size to enable so many good works.
The story of Nell Rose Bates is the ultimate example for our region that regardless of income, profession or family wealth, we all have the opportunity to leave a lasting philanthropic legacy.