Faith in the Future of Philanthropy
Stirring an Awakening Among Nonprofit and Civic Leaders
Jeanne Martin Brayboy is revered throughout the Charlotte area for her dedication to many causes, for the wise and caring leadership she has shared with numerous organizations, and for breaking through societal barriers to promote equal access and involvement in the philanthropic community.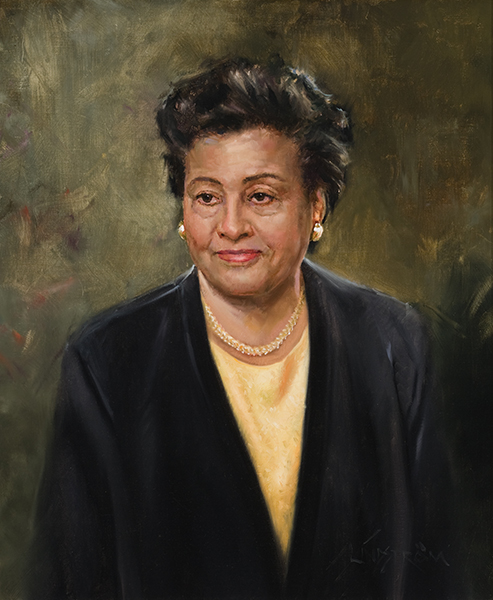 Jeanne Martin Brayboy
Growing up African-American in the segregated South, Brayboy had the unusual experience of attending a church school started by white Northern women after the Civil War. She credits this experience with nurturing in her a natural ease with diversity – and a dedication to creating the ease in other places. As a music teacher in the Charlotte-Mecklenburg school system for 40 years, she was one of the first Black educators to teach classes at an all-white school.
As a community volunteer, Brayboy's passion and determination to improve the availability of the arts in Charlotte helped to pioneer a sea change in the city's culture, achieved by both example and tireless effort. Her presence on one board, and then another, stirred an awakening among nonprofit and civic leaders that inclusion and diversity in the governance of their organizations was essential in order to fully realize their missions.
"I think that I fulfilled a dual role in making boards aware of diversity by being female and African American," Brayboy said. "Just my being there made them see how important diversity is for an organization to represent the community. I've been on boards where I've been the only African American, and I'm not uncomfortable with that."
Brayboy's service has been ubiquitous within Charlotte's nonprofit community, leaving many organizations richer for her leadership and insight. They include: the Mint Museum of Art, which awarded her its prestigious Spirit Award for contribution to the arts; Charlotte Symphony Orchestra; Levine Museum of the New South; Arts & Science Council; the Harvey B. Gantt Center for African-American Arts + Culture; North Carolina School of the Arts; North Carolina Blumenthal Performing Arts Center; Johnson C. Smith Lyceum lecture and performance series; Discovery Place; African American Community Foundation (now the Foundation For Black Philanthropy); Friendship Trays; Memorial Presbyterian Church; Women's Impact Fund; Dress for Success; and Florence Crittenton Services. She has also served on the board of Foundation For The Carolinas, where an anonymous gift was made in her honor to endow the Brayboy Conference Room.
Brayboy professes great faith in the future of philanthropy in Charlotte.
"Most religions have an ethic that says to care for others, and that is part of my philosophy," she says. "As a community, we still have a lot of needs. We can't rest and say that everything is okay. We all have something we can share, and that takes many forms, from social services to the arts to enrich our souls."
Charlotte is grateful for her long years of service, both in and out of the classroom. Jeanne Brayboy expresses the same sentiment. Public service "has been a growing experience … and it saved my life in a way, because it gave me more of a purpose outside of myself."